SimpleTube LED Cooler Door Lights
Retrofit Your Existing Refrigeration Display Cases and Save Energy
Convenience stores and grocery store owners can save energy and display products in truer, brighter colors by retrofitting existing cases with the new SimpleTube LED lighting system. Supermarket and convenience store reach-Ins cases can be retrofitted quickly and easily, providing you with an efficient, eye-pleasing upgrade.
Call sales toll free 1-844-LED PROS (1-844-533-7767)
Ultra energy efficient SimpleTube LED refrigerated cooler and display lighting produces even uniform light with true color rendition. Enhance both visual product appearance as well as providing solid state LEDs to effectively compete with fluorescent refrigeration lighting.
It's an industry first, using direct 120 VAC input eliminating the need for a bulky power supply. This ballast-free lamp has a patented internal driver which makes it remote power supply free. Installation? as easy as connecting speaker wires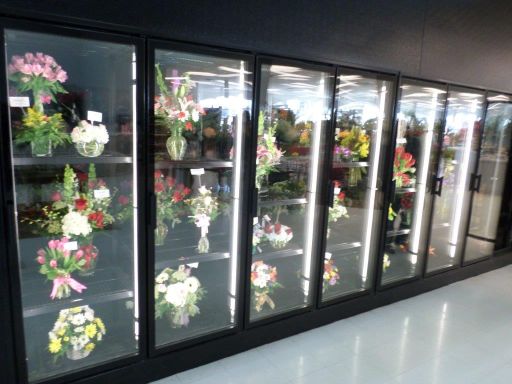 Significant energy and maintenance savings, reduced power consumption, no cold start issues; LEDs love cool environments and will last even longer in the cold. Eliminates ballast and reduces bulb change outs. Revitalizes show case display with superior product visibility and best color rendition – 5000K color temperature. Reduced glare, your customers with see better, shatterproof and shock proof. Environmentally friendly, no glass, mercury, phosphor, UV or IR issues, reduced disposal problems!
Excellent for grocery and convenience store refrigeration, coolers, freezers, reach in, top access, door mount product displays. Walk-in coolers, industrial and commercial freezers, vending machines, bakery displays, floral cooler displays, fast land coolers, and many other refrigerator cooler applications.
LED cooler door lights are designed to replace traditional fluorescent lamps inside vertical glass-door refrigerated cases. LEDs have specialized optics that provide bright, consistent illumination without the glare or hotspots associated with older fluorescent technology. Significant reduction in energy consumption and heat reduction which will allow the refrigeration unit to run more efficient. LEDs run better in the colder environment than the energy consuming fluorescent
SimpleTube vs Fluorescent
Rated life of 50,000 hrs. vs. 12,000 hrs. for most fluorescent systems

Energy savings both on system side and heat load reduction

Better control through sensing and/or dimming technology

Better product visibility through reduced glare and compact design

More environmentally friendly with no UV, no infrared, and no mercury

5-year warranty on LED lights

Excellent durability with 5-10 year lamp life

Lower carbon footprint, no mercury

Rebates available in many areas
Reduced Maintenance
The SimpleTube LED cooler light is rated to perform for 50,000 hours. That equates to 5.7 years of 24×7 operation or over a decade when operated between 8AM and 10PM seven days a week. LED lights experience greater performance consistency which represents an enormous labor savings over re-lamping and replacing prematurely failed tubes in fluorescent systems.
For more information and to get a free quote Call sales toll free 1-844-LED PROS (1-844-533-7767)